Japanese electronics and appliances are popular overseas for being incredibly efficient and high in quality. Japanese electronics retail stores have become increasingly common shopping destinations for foreign travelers due to their plentiful and varied product lineups, quality level, and smart service. From major to minor, below are 8 such locations.
1. Yodobashi Camera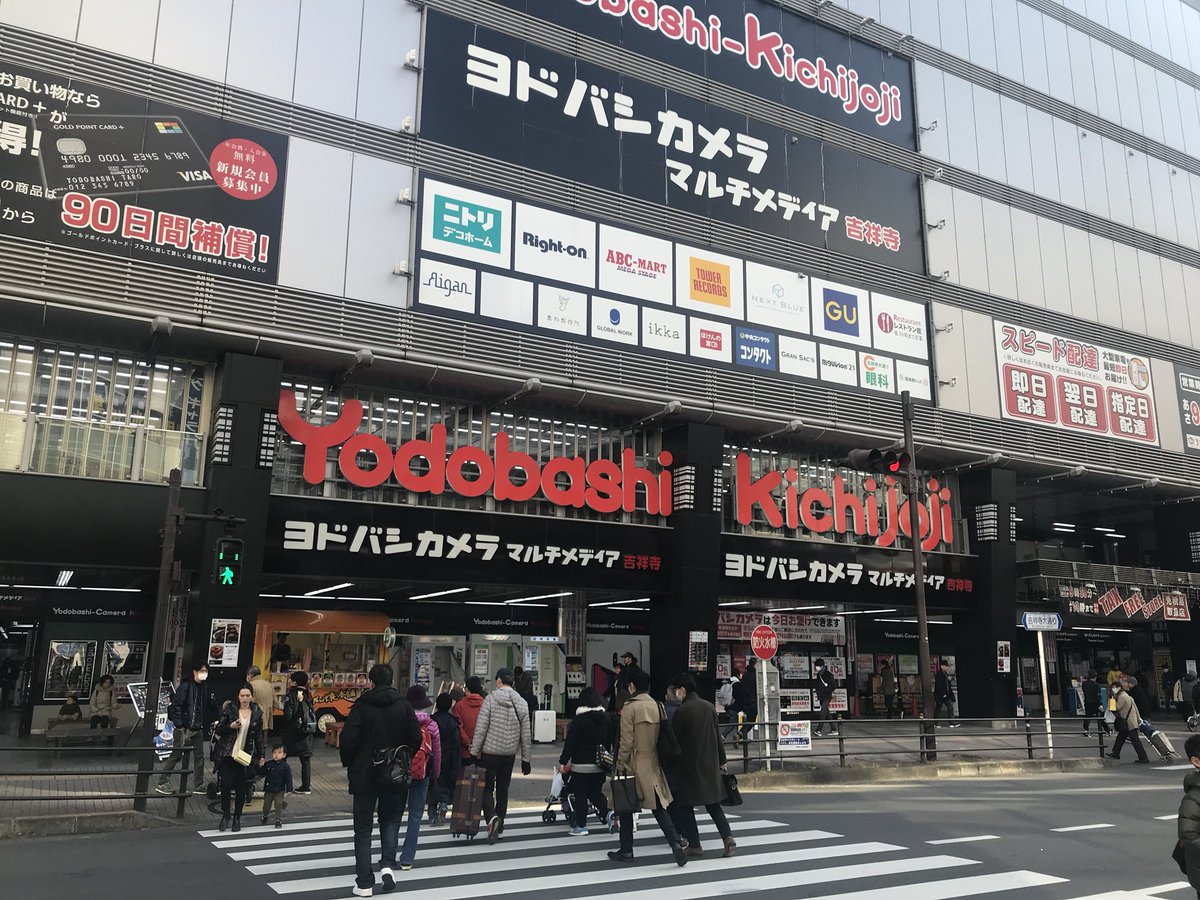 Yodobashi Camera is best known for providing an excellent and wide variety of electronic products, and for its knowledgeable employees. This store provides "functionality lists" that are useful when comparing different products. You can easily rank products using the given data, which is very useful when you are overwhelmed by the options.
It's also worth noting that prices are rather low, as this store is highly competitive with the other electronics retailers. Yodobashi Camera has 21 stores across the country, most of which are found in the Kanto area. Its Shinjuku Nishiguchi store can be fun to visit. You can easily lose track of time browsing the quality and quantity available to customers.
2. Bic Camera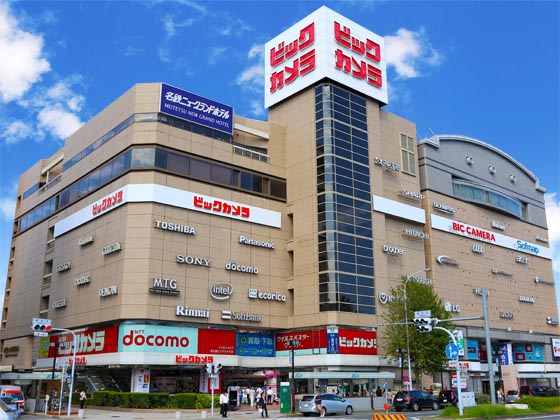 The number one retail store when it comes to supplying travelers visiting Japan is Bic Camera. A few of the stores have interpreters on staff who are available throughout the year. Additionally, several Bic Camera locations are placed directly in front of train stations or are built as part of the stations for very easy access.
Several of their Tokyo-based stores provide duty-free shopping and a shipping service to send your merchandise to all major International Airports.
Bic Camera features a collaboration store with Japanese 'fast-fashion' brand UNIQLO. The Shinjuku store, called BICQLO, allows you to experience reasonable prices on a mix of electronic and fashion goods. The store receives a record number of visitors each day.
3. Yamada Denki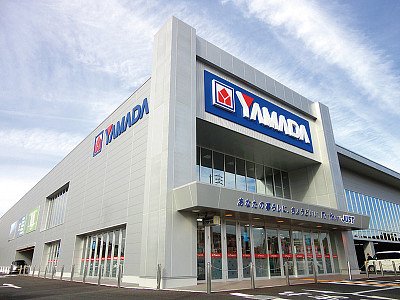 Yamada Denki is the largest electronics retailer in Japan. With a robust product lineup and low prices, Yamada Denki has stores not just all over Japan, but in select foreign countries too. They provide discounts for old and display models of goods. So, those seeking the cheapest prices should be sure to check them out. Among all their locations across Japan, their "Labi 1 Nihon Sohonten Ikebukuro" branch is known for being a new type of store, designed around the idea of "environment, health and entertainment." Within their multiple sales floors, you'll find plenty of featured items beyond electronics. You can find detergent, model railroads, and hundreds of thousands of books, to name a few. The store even features restaurants and a futsal court.
4. KS Denki
Ks Denki focuses primarily on computers and electrical appliances. Additionally, they don't use any sort of accumulating point system like alternative retailers do. They do provide, however, the most effective on-the-spot discounts. This might be ideal for travelers who are unable to take advantage of point systems. There are 448 stores across Japan, and are primarily placed in residential areas.
5. EDION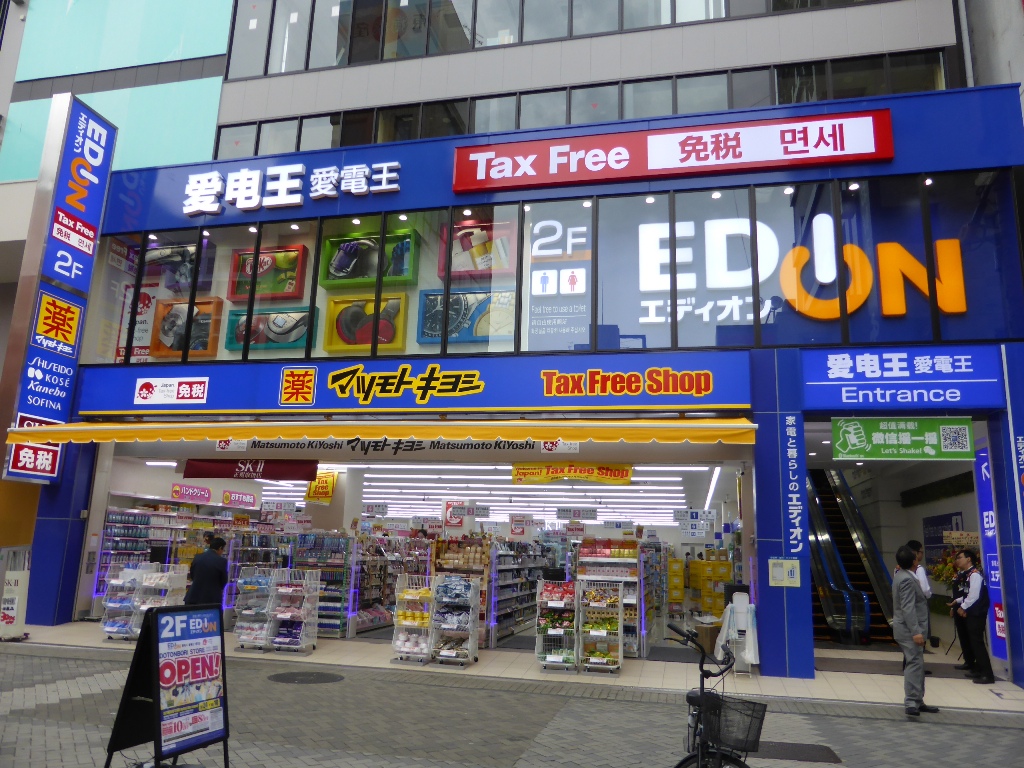 EDION has more than 1,000 stores, most of which are situated in Western Japan. The product lineup of each store is entirely unique, depending on the requirements and lifestyle of each region. The store has several items from its own original brand "KuaL." They also offer unique versions of items, such as rust resistant air conditioning units and microwaves with unique button configurations.
There is only one EDION in Tokyo, and it can be found in Akihabara. It offers duty-free shopping and offers SIM cards purchasable by visiting travelers.
6.Tsutaya Art & Technology
Tsutaya is "the household appliance store where you can purchase a lifestyle." In the Tsutaya Cafe and Book area, they provide numerous types of those lifestyles. It's an area filled with art and technology, where you can purchase not just home appliances but designer products, books and sundries to add a spark to your daily life.
7. Loft
Boasting seven floor and stocking stationary, accessories, watches, health products, homewares and more, this 'lifestyle specialist' has almost everything. The seasonal showroom on the bottom floor is always worth a visit. Festive goods for holidays like Halloween, Christmas and Valentine's Day are on display here, as are items which provide a decent taste of Japanese culture. Loft is an excellent choice  for your everyday items.
The products displayed during summer include Japanese fans and cotton towels, whereas during winter you'll find things intended for the New Year such as letter and cash envelopes.
8. Tokyu Hands
Tokyu Hands provides a variety of goods, from notebooks to toilet seat covers and beyond. In Tokyo, it is the largest store for household goods, and is packed with home-use decorations. The most exciting section of the store might be the party supplies section. It will give you a unique glimpse into the Japanese sense of humor. It can be difficult to find your way around the multitude of floors, but getting lost in stores is part of the fun…Right?
When it comes to English, the Japanese people struggle! You wouldn't believe the panic and dismay when they want to purchase a product, but give up at the sight of the English language.
Gloture is a new class of promotion agency located in the heart of Tokyo. We specialize in helping overseas startups to launch products in the Japanese market.
As the top choice in our field, we will handle each step from start to finish. 
Get in touch today and let Gloture help your brand standout with huge success in Japan!