If your products are successful at the international level on Kickstarter and Indiegogo, it can be successful in Japan too. But to enter the Japanese market, you need knowledge, you need to master the Japanese language or to hire people who do. You need a good advertising campaign which matches people's expectations, values and ideals.
This is where we can help. We offer Crowdfunding Support and PR (Public Relation) & Digital Marketing Services, all under one roof. Also, we offer to launch your product on our e-commerce website, without any upfront fee. There is no initial cost, we support your project and we promote it in Japanese.
Why us?
Whether your product is innovative, futuristic and high-quality, improving people's daily life, we will launch it on the Japanese market with the highest impact. We want success in the long term for your company and to ensure that your revenue goals are met. We also provide a PR service of quality since we have connections to top tier writers: your product will be shown in famous media.
We fully understand the needs and the interests of Japanese customers and know how your product will be welcomed. Thereby, you can be sure to have the most competitive advantage and attract many new customers.
As of now, we have more than 200 products on our e-commerce website. From design and powerful coffee brewers, wireless earbuds, connected speakers and jump rode, cute and stylish lamps to augmented reality products. We are looking for diversified, upgraded goods which we know will please Japanese customers, in love with innovation, practicality and novelty. Above all, we are looking for tech products inducing a change in culture, working style and information flow.
Our Users' Profile
Type

Early Adopter / Early majority

Feature

Age:

25 – 45 years old


Annual income:

 more than 5m JPY

Personality

Curious / Creative / Independent

Interests

Modernity / Good design / Originality / Cause excitement /Uniqueness /Simplicity
How We Promote Your Products
We offer exposures of your products by some famous media, like Yahoo! Japan or the Nihon Keizai Shimbun (Nikkei), among others. Here are some examples: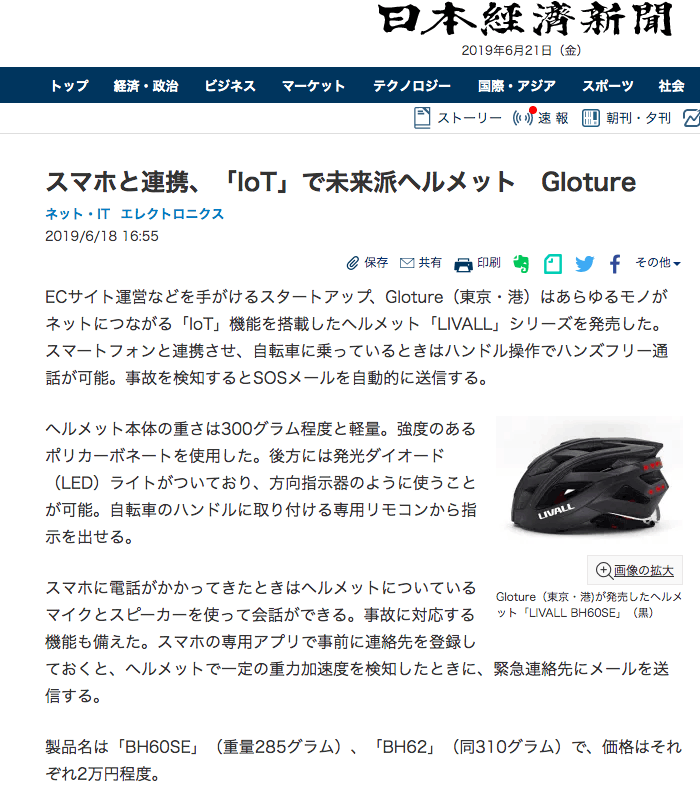 We also promote the products on diverse social networking services (SNS): Facebook, Twitter, YouTube, Instagram and Pinterest. 
And finally, we have Vakuvaku, where we publish a wide range of articles about the latest gadgets we launched in Japan and their reviews. Waku waku in Japan translates as 'excitement': we introduce products which make us feel excited and enthusiastic. People dreamed about many of them, so it is our desire to make the public know that yes, they do exist.
We are passionate about futuristic products and cool gadgets, it is our pleasure to promote them.
In a Nutshell, What Is Our Formulas to Guarantee Your Success?
Evaluation:

We regularly monitor and evaluate all your marketing assets such as photos, videos and graphics to make sure your goals are met.

Localization:

We tell your story and ideas in a way that appeals to everyone irrespective of the language; thus giving you an extra advantage in the marketplace. Ensuring your product is fully understandable, intuitive, and impactful.

Campaign Management:

To ensure you will have a successful transition to the Japanese market, you will be assigned an account management team with digital marketing experts to support you daily.

Digital Marketing:

Our certified digital marketing team has the potential to effectively reach across multiple digital marketing channels, and various devices. Therefore resulting in an increase in user traffic and maximum success.

Public Relation:

We are partnered with enthusiastic, creative individuals and companies who genuinely love marketing and have connections to top tier writers. Therefore success is guaranteed.

After Service:

Once you choose us, you will become an integral part of our company. We will continue to support you with a wide range of business and marketing consulting services to help you remain on top of your game.
Reminders
Before asking for our support, please check if

certificates

are needed for your products. 

Remember that there is

no upfront fee

to appear on our e-commerce website, there is

no initial cost

and we promote your products in Japanese.

We will

support

you to guarantee your success as soon and as long as possible.
Let's do something together: contact us here!