In this digital era, SNS marketing is essential – and even vital for companies. But a social media popular in 2019 will not necessarily be popular in 2020. We saw what the trends were in 2018, here is the situation nowadays. Don't overlook one of those platforms, your (potential) customers love them!
Overview
From 2016 to 2019, there is a general growth of monthly active users (MAU), except on Twitter (who did not communicate any official data from 2017 to 2019) and Facebook (loss of 2 million MAU, from 28 to 26 million), according to Gaiax.
Facebook
Even though Facebook is less popular in Japan, at a world scale, Facebook's MAU has grown from 2.23 to 2.50 billion (September 2018 to December 2019), and it keeps increasing.
But even though the platform is getting less used, it is not a reason to overlook it, especially if you are an international company. The MAU is decreasing in Japan, but 26 million people are still using the platform actively every month: it is not to forget! Potential customers are easy to target on Facebook thanks to its powerful algorithms.
Most importantly, not only young users are active on this platform since 5.8 million Japanese female users and 5 million Japanese male users were aged 25 to 34 years old in 2018 (according to Statista). It is also the case globally, as we can see on this chart. In other social media, people aged 13 to 24 represent a bigger part.
Twitter
Japan is the second country in the world with the most Twitter users (45.75 million), behind the United States (59.35 million). Even globally, the number of users has grown and will keep growing. This platform is not only used for entertaining purposes, but it is also a way to communicate with officials. Most world leaders use Twitter regularly, as for ministers.
Many companies post several times a day (since posting only once a day is not enough on this platform) and even reply to other users, which is a strategy more and more frequent. You can easily create a link between you and your customers, by making jokes, announcements, reacting to some posts or news, etc. If you don't have an account to communicate with your Japanese audience, you should do it right now! Open Twitter and create an account for your company!
Post what you know your customers want to read – and use the correct hashtags if you need some. Remember that if you don't use them correctly, you will not reach out to the right audience. Especially in Japan, with its four different scripts (kanji, hiragana, katakana and romaji). If people use more the Chinese characters to write a certain word, but if you use hiragana, you will lose visibility. Besides, you should proofread your posts since your writing reflects your brand. You will have more credibility and sounds more trustworthy if your Japanese is flawless. Show that you are interested in your customers' culture and that you want your product to be well suited for them.
Line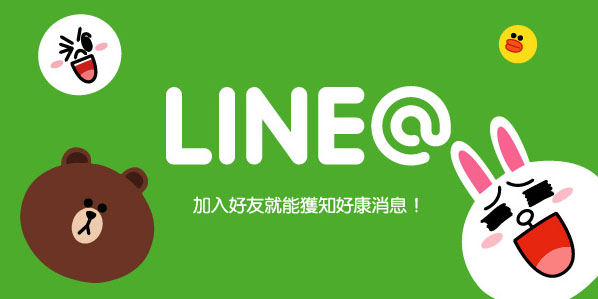 Line: a platform that is not as popular in the West as in Japan. You should not forget this social media – nor any of those introduced in this list! Some companies offer special discounts for those who add them on Line and send some private promotions regularly.
Line had around 83 million users in late 2019, against 78 million in late 2018. Worldwide, Line had an MAU of 217 million in 2017, which means that the Japanese users constitute an important portion of the total users. The target group is people aged 15 to 34 years old, which represents more than half of the user base in Japan, according to Statista. No, Line is not just about chatting and sending cute stickers, it is also about marketing, so seize this opportunity to get closer to your customers!
Instagram
Instagram has become more popular than Facebook in Japan, with 29 million users in 2020. It is the most popular social media in the world among young users. Hashtags, even though it has become less efficient, are a good means to attract new followers and to have more reactions. Japanese users enjoy high-quality pictures with a good setting, but also stories and live videos which allow them to get closer to celebrities, brands, etc. Before, women were the majority on the platform, but the gap is becoming narrower and not very significant.
TikTok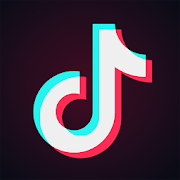 In 2019, this platform had 9.5 million MAU in Japan, and it is still extremely popular among young users nowadays (penetration rate of around 40% among people aged 13 to 19 years old). In fact, it is the new must-have. Celebrities are starting to upload videos too, like many companies. Seize this opportunity now, don't wait more! Your company should be up to date and use the trends – if it suits your firm, of course. Upload content that matches your brand, use proper hashtags and you will build a good community with time and effort.
Other Platforms
Companies tend to forget Pinterest, but it represents 300 million users worldwide (August 2019) and a monthly active rate of 60.2% in Japan (2015). However, women are more active than men (up to 94% of all activities).
Besides, YouTube is a huge opportunity to market in Japan: here are a few tips and tricks if you want to start YouTube marketing with success – and you should give it a try, really!
Also, to do business in Japan, you must have a LinkedIn account (and/or a Wantedly, its Japanese equivalent). It will allow you to build your network and find success – and hire people if you are looking for staff.
Finally, if they suit your brand, use other popular platforms such as WhatsApp, WeChat, Kakaotalk or Snapchat.
Now, you know what the 2020 trends are and which social media you should use next. Always follow the trends and you will build a strong community!
If you need help to enter the Japanese market, get in touch with us! Whether you
need a strategy
or
assistance
with your new innovative product, we
provide value
for your new product launch in the 
Japanese Market
. We offer Crowdfunding Support and Digital Marketing Services, all under one roof. You can contact us
here
.
Reference:


gaiax-socialmedialab.jp/post-30833/




zephoria.com/top-15-valuable-facebook-statistics/




www.statista.com/statistics/560545/number-of-monthly-active-line-app-users-japan/

www.statista.com/statistics/242606/number-of-active-twitter-users-in-selected-countries/

www.statista.com/statistics/578364/countries-with-most-instagram-users/